Recently I've had to visit the hospital of Johns Hopkins in Baltimore for some family health issues. I usually carry around a small digital camera with me wherever I go, on the off chance that I'll encounter random inspiration while on the move. So yesterday, the afternoon sun was painting some beautiful long shadows throughout the hospital space I was in.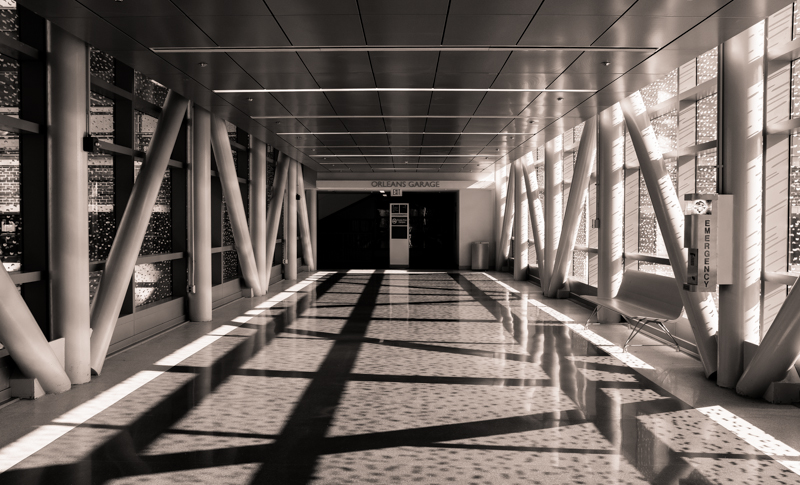 The Fujifilm X100s is a great little camera.
Obviously the hospital is not this empty normally. These were taken on a Saturday, when it was particularly sparse.