Last week I had the opportunity of seeing a little bit of Seattle on a 6 hour layover to visiting some close friends in Kuaui, Hawaii (pictures and write up forthcoming).
This was my first live encounter with the city. My old friend Peter, who has lived in Seattle for much of his life, was my champion and guide for the duration of my stay.
Preconceived notions of a moody, emo inspiring grunge town quickly flew out the window. Seattle is lively, diverse, and well manicured. The people do carry that large city edge with an underlying friendliness and appreciation for the place they live in.
The skyline is beautiful, despite the peppering of freight facilities that line the waterfront. Lots of snow capped mountains are visible, when it's not raining of course.
Pete (picture below) took us to some great eats, and three coffee houses that subsequently blew my over-caffeinated brain. It's amusing that Seattleites love their coffee so much, that coffee shops will set up right next to each other. But coffee is so integral as a social tool there, much like alcohol, so I completely understand.
We also had a chance to visit the Pike Place Market, which was jammed with fresh produce and ethnic food spots. We destroyed some great bao buns and perogies with our…never ending supply of coffee.
As a photographer, I'm a big fan of alleyways. Alleys are where a city hides it's trash, secrets, and afterthoughts. Seattle's alleys are often beautiful, green, and clean. Impressive!
(Of course, I chose to represent that with a black & white picture.)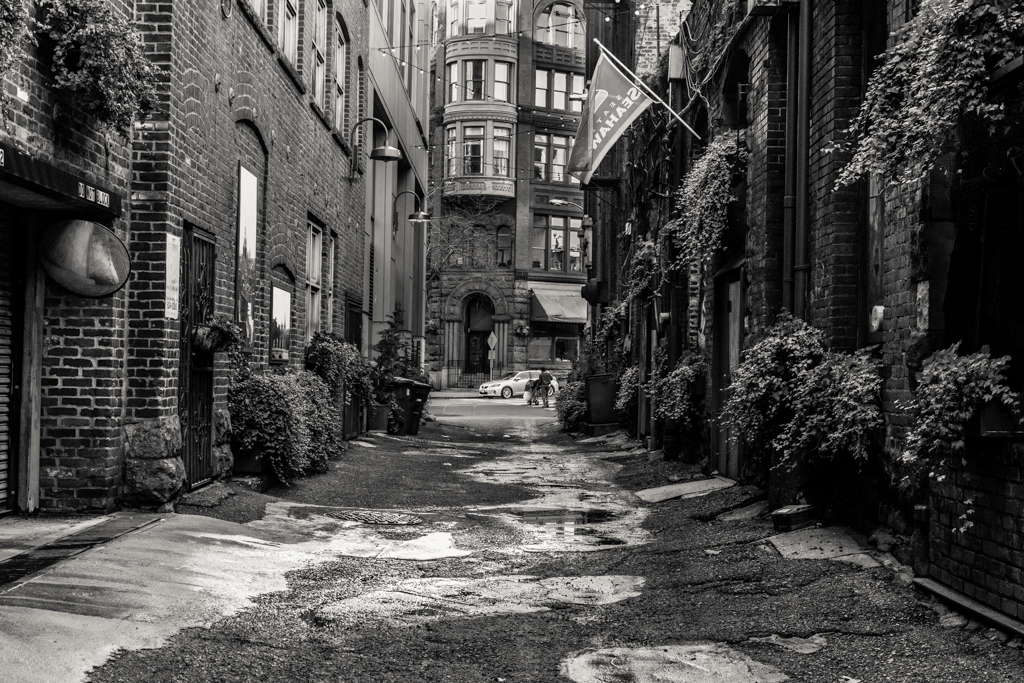 Thanks, gentrification!
Seattle's rapid evolution to attract new blood and revitalize itself is inevitably killing some of its old character and culture. Twice I overheard conversations of the disquieted, expressing agitation at being edged out by the bourgeois.
I was having a hard time trying to find some of the old inspiration that fueled so much music that came from there. I guess I shouldn't expect to see any gutter punks or flannel wearing post-surfers throwing their cigarettes all over the place.
(Penn Station below)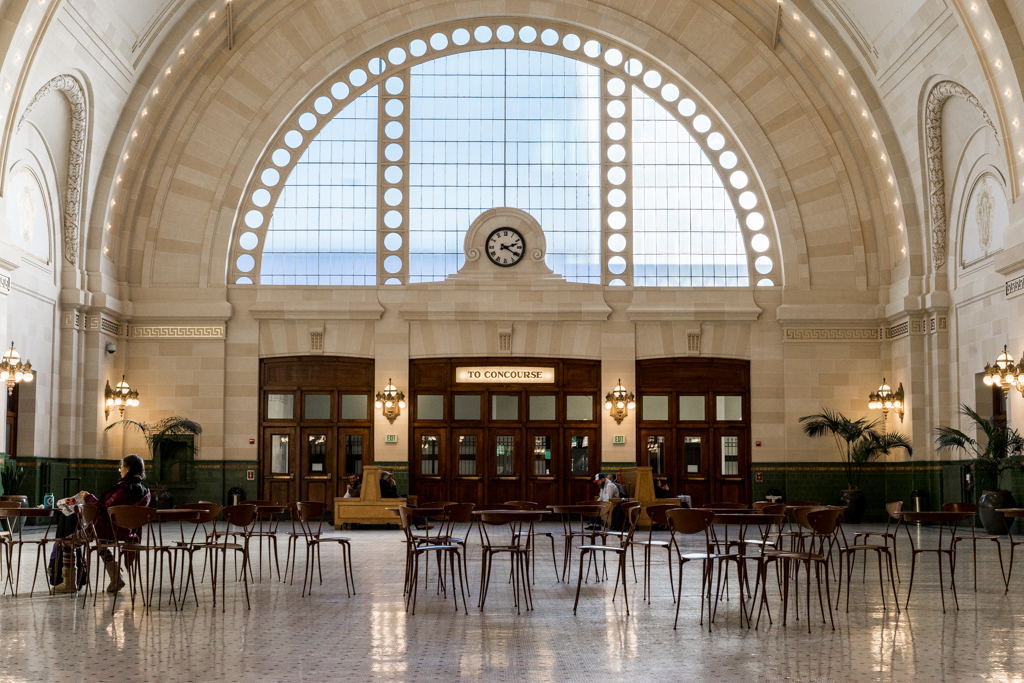 Anyways, great city. I plan on heading back there this year and breaking some bars with some buddies. I'm sure the night life is thriving and sparkly.